Where Things Stand: NFL Edition Part 2
Written by Sean Fitzgerald on October 31, 2019
So, we're at the halfway point of the NFL Season and can I just say how catastrophically wrong I was about some things? I want a mulligan and a time machine to correct what I said last time! 
But, with the halfway point comes the second part of Where Things Stand: NFL Edition. By now you should know the drill: humor, snark and analysis. That's how we roll here!
Several teams have had their bye weeks now, but fair warning to anyone with Cooper Kupp or Leonard Fournette on your fantasy roster: Get ready to find replacements for them!
So, yeah. Let's get started and see what goes horribly wrong here this time!
_________________
AFC East 
Patriots: 4-0 | Part 2: 8-0
Buffalo: 3-1  | Part 2: 5-2
NY Jets: 0-3 | Part 2: 1-6
Miami: 0-4    | Part 2: 0-7
State of the AFC East:
-The Patriots are humming along undefeated, and they got the ultimate gift of the Browns giving them points and three consecutive turnovers on three consecutive offensive plays. Everything here is stale narrative-wise for the Patriots. 
Oh, except for speculation that Tom Brady could move on from the team in March since he is in a contract year, he put his home up for sale and his personal trainer put his home up for sale as well. 
 I want to give kudos to my buddy Alex Wilcox from Wilcox and Rico (Airs at 10 a.m. on Wednesdays on www.blacksquirrelradio.com) for saying something that is so true. It seems like a lot of folks say the Patriots don't have weapons, but they have first-rounders on their offense in Sony Michel and others, yet Pats fans and the national media complain how this team has no weapons? Yeah, no. Cry me a river! 
-Let me make a correction from last time: Buffalo IS the best team in New York as the Jets and Giants play in New Jersey. The Bills are a legitimate playoff team and unfortunately for them, the Patriots are still as dominant as ever and likely have the division in a chokehold barring a Brady injury, but I think I'll lock them into a wild card spot if they have nine wins by part 3. 
The funny thing I noticed here is that with each edition of these NFL parts have come after a Bills loss, so maybe they'll be 8-3 when the next issue comes out? I want to see it happen Bills. Do not let me down!
-The Jets upset the Cowboys! That's something positive, and they got Sam Darnold back!!
Now, for the ugly, real, harsh truth: The team is dysfunctional. An offseason trade acquisition bickering with the team over whether he can play in a he said-she said situation, and the player goes under the knife when the team tried to push him too far and fined him. Le'Veon Bell has been used improperly (or not enough?) by the coach that didn't want him! And said coach should be fired immediately!! I used to think Gase had promise back when he was in his first year with the Dolphins. He is utter trash. 
-Speaking of trash, the fact that the LOLphins have fewer penalties than the Browns says something that I can't say about Cleveland: They actually have more competent coaching than Cleveland currently does. Then again, maybe it's just the rage of disappointment gnawing at me. 
AFC North
Baltimore: 2-2 | Part 2: 5-2
Pittsburgh: 1-3 | Part 2: 3-4
Cleveland: 2-2 | Part 2: 2-5
Cincinnati: 0-4  | Part 2: 0-8
State of the AFC North:
-I could repeat this ad nauseam, but one sentence will suffice: Lamar Jackson is not a true franchise quarterback until he can actually pass the ball against good and above-average defenses. He only does well throwing against bad defenses. Can you tell me I'm wrong? The answer is definitely no! 
However, he is a freakish athlete that even trips my eyes up when he runs and scrambles outside the pocket. This team has won with a great run offense and an ok defense. They could be near unstoppable if not for the sheer loss of defensive talent from last year's core. 
ICYMI: Lamar Jackson went over 100+ yards rushing for the third time this season…#NFLSunday | #BALvsSEA pic.twitter.com/ZKtIOXujq0

— SMH (@BigSE5) October 20, 2019
-Steelers, you made it look like you might actually get beat by the LOLphins. I would have torn you to shreds and watched as the Yinzer nation salt spilled onto the streets and filled a landmine factory!
But, you didn't, so here's my shtick: Mason Rudolph is your future. He shows promise and is still developing as a quarterback prospect, and this is awfully reminiscent of Jacoby Brissett's first time filling in for Andrew Luck.
I'm afraid that you actually have two franchise-caliber quarterbacks and I may have celebrated the death of the Yinzers too early. Why can't this team die already?
-As I said on Twitter (@fitzonsportsbsr), I have no clue what to write about the Browns. I really don't. I won't blame Nick Chubb for the fumbles. He had a fluke one happen when Joel Bitonio kicked it out and then later, the Patriots defense made a good play with knocking it out on a long run in slick, rainy weather. The dude is a machine, and I can't fault him for those. 
However, after having a chance to digest, Freddy freaking Kitchens: WHAT ARE YOU DOING!!??? Throwing challenges when not needed or when they're unwinnable (Pass Interference)?! Getting cutesy with play calls and seeming completely incompetent?! I want to be proved wrong, but maybe this is too much on your plate. You can be a great play-caller but hand off the plays to Todd Monken so you can better focus on the game!! 
I don't want to see you fired, but if you miss the playoffs, I can tell you that your office will be occupied by someone else come next season! I'm tired of the revolving carousel of coaches! JUST DO SOMETHING RIGHT AND MAKE IT STOP!! I WANT TO GET OFF THE RIDE!!!
And please don't get the wrong idea, I love Freddie, but if he was just calling plays, it'd be perfect. Right now, I was wrong to be so overly rosey. I know I'm contradicting myself from four weeks ago, but that's why we call this Where Things Stand! PLEASE PROVE ME WRONG!! END THIS HELL RIGHT N-
*Fitz.exe rebooting* 
-Cincinnati: Either you or the Dolphins will get a win in Week 16. You're in the cellar and tanking for Tua (or Joe Burrow, or any other QB at the top of the draft). 1-15 may be the best you get this year. Good luck with the rebuild. 
I have nothing more to say. Apologies to my two uncles on my one side of the family. There is nothing positive to say about the Bungals unlike the Reds. 
AFC South
Indianapolis: 2-2 | Part 2: 5-2
Houston: 2-2       | Part 2: 5-3
Jacksonville: 2-2 | Part 2: 4-4
Tennessee: 2-2   | Part 2: 4-4
State of the AFC South: 
-Jacoby Brissett is doing admirably as a quarterback. He has the team in first place but a bad stretch of two or three games and everything goes further down the toilet. Curse you Grigson, Pagano and Irsay for not protecting Andrew Luck better!
-Ok, even if Houston makes the playoffs, this team is too flawed to make a deep run. You don't have Clowney, and JJ Watt is done for the year with a torn pec. Yep. One and done again, just like last year.
-Can we talk about the Jaguars here? I love this team! Fournette looks dominant, Minshew is an actual competent quarterback with good wideouts in DJ Chark, Dede Westbrook and co. If I'm Jacksonville, I start Minshew even once Foles is healthy and trade Foles to an NFC team in the offseason. 
I hope I didn't jinx anything. If I did, I will be moving to where angry Jags fans can't find me! Excuse me while I go touch up on my French!
-So 9-7 is the goal again, eh Titans? Marcus Mariota is benched, and Ryan Tannehill is back in. Yeah, this is getting old. Either upgrade the quarterback or go into rebuild mode. I have more choice words I could use, but basically, you're not going anywhere anytime soon. 
AFC West
Kansas City: 4-0 | Part 2: 5-3
Oakland: 2-2       | Part 2: 3-4
LA Chargers: 2-2 | Part 2: 3-5
Denver: 0-4          | Part 2: 2-6
State of the AFC West:
-The Madden Curse is real. Jesus that injury was scary for Chiefs fans to see Mahomes go down. Lucky you, your division is weak, although Oakland is still a sneaky pick to overtake you depending on how fast Mahomes recovers. 
-Speaking of Oakland, they look competent and have a feel-good story in tight end Darren Waller, who got paid! You may not make the playoffs, but you're maybe on the right path? Just pray that Jon Gruden doesn't mess something up here Raider fans. 
-You okay Chargers? Can you guys get your act together? It's embarrassing really. You go 11-5 last year and now this?! How did this team actually almost win the division last year?? I don't recognize them at all. 
-Joe Flacco calling out the playcalling? Check. The team mired in misery? Check. Eliminated from playoff contention? Practically a check. Flacco out against the Browns and potentially the season? Definite check. 
Yeah, Vic Fangio may be a great defensive coordinator, but now I see why he hasn't gotten a head coaching job before now. However, for Browns fans who attended The Drive (my dad) and/or The Fumble, this must feel really good to see the Broncos struggle. 
————-
Now to move onto the NFC. If you want to see a potential tirade, go to the NFC North section. Also, why do I feel like I'm going to be a lot more negative than usual? Oh, that's right! There's a number of teams I can rip to shreds here and a lot of refball!
————-
NFC East
Dallas: 3-1        | Part 2: 4-3
Philly: 2-2          | Part 2: 4-4
NY Giants: 2-2    | Part 2: 2-6
Washington: 0-4  | Part 2: 1-7
State of the NFC East:
-Dallas: You lit the world on fire, and then you lose three in a row, which includes a loss to the Jets. THE JETS!?!? Yeah, Jason Garrett is getting canned this year isn't he? Yeah, Dak hasn't looked as godly as he once was either. Maybe I'll be wrong yet again, but I feel comfortable saying I won't be this time. 
-Good news Eagles fans: Your season isn't doomed!! However, massive improvement is needed if you actually want to get back to the Super Bowl. Maybe start with looking like the 2017 version of the team than 2016? You know I have nothing for a team when my statements are that bland. 
-Ok Giants fans, you guys are seeing rookie Daniel Jones. If you're flip-flopping on trying to throw him under the bus and praising him as your savior, then get off the bus and look for a new team. You're either in or out on him after what you all said after drafting the kid. Get some wide receivers and a real defense. Then maybe some progress can happen and make you relevant in two years' time. 
-Washington, You beat the LOLphins. Congrats. Now go be irrelevant and someone please make Dan Snyder sell the damn team!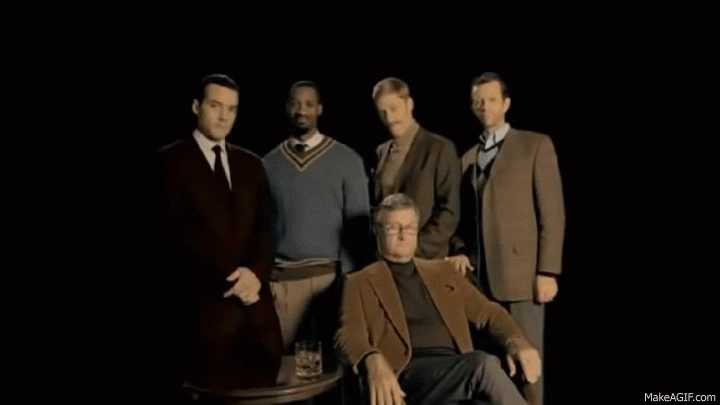 NFC North
Green Bay: 3-1 | Part 2: 7-1
Minnesota: 2-2 | Part 2: 6-2
Detroit: 2-1-1    | Part 2: 3-3-1
Chicago: 3-1    | Part 2: 3-4
State of the NFC North:
-The Packers were gifted a win by refball over the Lions on Monday Night Football and yet, you still are rolling with that Aaron Rodgers magic and getting calls all over the place. You're good, don't get me wrong, but don't get too cozy!
-So, pissing off Kirk Cousins is a good idea if you want him to play up to his contract? Noted. The Vikings have come alive after Adam Thielen complained on a local radio show with Kirk about the offense, and Kirk apologized, and now they are just crushing everyone. Even Stefon Diggs is getting involved again, and Dalvin Cook is a monster. 
Also, I'm ready to declare this team as the NFL's odd year version of MLB's San Francisco Giants. You do realize they only play well in odd-numbered years, right folks? So enjoy this year while you can Vikings fans. 2020 will be rough!
-Refs, you have blatantly screwed Detroit over! It's on a level only seen by the Browns!! HOW DO YOU EVEN SLEEP AT NIGHT REFS!!?!? This team should be 4-3-1 or 5-2-1 but NOOO!! The refs have to step in and screw them over!
And referees across the league in general are horrible!! What is this mess?? This has been growing more cancerous since the referee lockout a few years back. 
Al Riveron: Fire some folks or walk the plank!! The officiating in general is a disgrace, and you and the shield have done teams dirty multiple times with Detroit being a frequent target over the years. Enough refball and more football! Please and thank you!!!
-There is no offense in Chicago. This defense can't do it alone, and you had a doink after finally believing you found your kicker (you still might have). Sorry Bears, but I think this year is over for you. Enjoy drafting a new quarterback!
NFC South
New Orleans: 3-1 | Part 2: 7-1
Carolina: 2-2         | Part 2: 4-3
Tampa Bay: 2-2    | Part 2: 2-5
Atlanta: 1-3            | Part 2: 1-7
State of the NFC South:
-If you told me Drew Brees would go down in Week 2 for about six weeks and the Saints would still be in first place right now, I would have told you you were crazy, but kudos to Teddy Bridgewater, Alvin Kamara, Michael Thomas, Sean Payton and that defense to get things done and even beat Dallas!! 7-1 with Brees back a week early too?! They're now my top choice from the NFC to get to the Super Bowl. 
-Carolina, you officially have a quarterback controversy, or so people think, but I have a simple solution for you: You keep starting Kyle Allen and let Christian McCaffery continue to be a god and the likely league MVP. Unless severe regression occurs, McCaffery deserves the reward over everyone else. Don't at me because deep down we all know it is true!!
-It's either hard luck with the Bucs or the turnover factory starts churning, courtesy of Jameis Winston. God, you keep wasting a great talent in Mike Evans too!  I might have to retract my statement about Bruce Arians by next edition. 
-Fire Dan Quinn. It's that simple. This team is lost and dazed, and there's no fight left. Hell, Keanu Neal gets flagged for throwing his helmet after tearing his Achilles, and this was after he just got back on the field! That is a black eye on the officiating for throwing that flag. 
I don't know where the hell the real Atlanta Falcons went, but I'm calling it now, and Quinn is going to be out the door during their bye week if not sooner!!
NFC West
San Fran: 3-0   | Part 2: 7-0
Seattle: 3-1      | Part 2: 6-2
LA Rams: 3-1   | Part 2: 5-3
Arizona: 0-3-1  | Part 2: 3-4-1
State of the NFC West:
-San Francisco and New England can actually both go undefeated. They don't play each other this year in the regular season, and wouldn't it be ironic if Brady gets beaten by the guy who was supposed to take his place?
These Niners are the most complete team along with the Patriots. Screw everything else! Give me Jimmy G vs The GOAT!!
-Let's just say my simmering temper following the Seahawks Week 6 BS-luck has settled and let me see how talented this team is. Heck, I never thought I'd see the day Russell Wilson would be THIS kind of quarterback with Chris Carson running like a monster. Now we wait to see if DK Metcalf makes a full breakout one of these days. 
-Cooper Kupp is one of the more exciting players on this team not named Aaron Donald and that-
Oh yeah, they acquired Jalen Ramsey. Give them a wild card and a trip to the NFC Championship Game if they get Todd Gurley rolling. This may be their last chance to cash in with this core, but I hope for the fans of St. Louis, and how they got screwed over, that these Rams choke. Nothing against the players or Sean McVay, but I hate their ownership!
-PROGRESS!! 3 wins and an exciting future awaits unless this was an unintentional intentional jinx.
But seriously, bravo Kyler! I've had my doubts about your prospects as an NFL quarterback, but you still have delivered on the hype. I know it's been against bad teams but still, it would be a tad abnormal if he was beating every good team he faced with the lack of weaponry (or weaponry out with injuries) that he has had to deal with. Let's revisit this team in January 2021 for a deep dive, shall we? I've got the story planning already underway!
That's it for now!! Come back for Part 3 four weeks from today heading into Week 13! See you all then!! Hopefully? Please, Browns don't make me write a rant article…
Sean Fitzgerald is a member of the Black Squirrel Radio Sports Department and a Sports Coordinator. He co-hosts Past the Mic with Fitz & Enzo Fridays from Noon-2 p.m. Follow him on Twitter @fitzonsportsbsr for insights and occasional livestreams.
---
Reader's opinions
---