Where Things Stand: NFL Edition Part 4-2019 Finale
"And now, the end is near, and so I face the final curtain." ~Frank Sinatra, My Way
The end is here. Where Things Stand: NFL Edition Part 4-The Finale… for the 2019 season, that is. Did you really think I would skip out on this series in 2020? Think again! 
We've had laughs, and we have also been frustrated *cough* Browns *cough*. We also have fired coaches and executives to cover here too and roasting some of them will be oh so sweet! 
Also, I'm using my mulligan (still no time machine though), and I'm starting to believe I have become a jinx machine.
The humor, snark and analysis train doesn't stop! We've got 2019's MLB Edition Parts one, two and three along with the NFL Edition's own one, two, three punch! 
I have designations for the playoff teams as well. Z=Best record in conference and clinched division, Y=Clinched division and X=Wild Card clinched
Enough said, let's get into the article!!
---
AFC East 
Y-Patriots: 4-0 | Part 2: 8-0 | Part 3: 10-1 | Part 4: 12-4
X-Buffalo: 3-1  | Part 2: 5-2 | Part 3: 8-3   | Part 4: 10-6
NY Jets: 0-3 | Part 2: 1-6 | Part 3: 4-7   | Part 4: 7-9
Miami: 0-4    | Part 2: 0-7 | Part 3: 2-9   | Part 4: 5-11
State of the AFC East:
-Oh my goodness, Miami knocked the Patriots out of a playoff bye!! Excuse me while I go laugh in the corner for a moment.
All jokes aside, the last time the Pats played on Wild Card weekend was in 2009… 2009!!!!! 
And to the Dolphins of all teams?! Heck, maybe I shouldn't be too surprised, but still, you guys screwed up big time. No one is crying for you outside of New England. Let the downfall of the Patriots empire talk reach its fever pitch before Brady goes on to win his seventh ring.  
-Buffalo did not keep up with the trend that you'll need to read through the previous edition articles to know about (linked in the intro above). However, they achieved something far more valuable: A postseason spot versus the Texans!
The Bills defense might be able to limit opponents quite a bit though I'm more curious how Josh Allen plays because if he can go on that Blake Bortles-esque run from a few years ago (sans turnovers), this team could pull off an upset. Congrats Bills Mafia! Your rebuild is over!
*Disclaimer: I do not condone the burning of tables, and people jumping into them. I do however, find people stupidly jumping into and breaking tables hilarious!
-THE JETS LOST TO THE BUNGALS!!! BWAHAHAHAHAHAHAHAHAHAHAHA!! 
Remember when I said that I wouldn't let you off the hook unless you shredded the Bungals?? YOU'RE NOT GETTING OFF IT NOW!!! 
Wait, hold on a second! How did you go 7-9?! That… you know what, fine! All jokes aside, if Sam Darnold doesn't turn into prime Peyton Manning next year, you guys are going to have a long trip back to relevance, and Gase will be kicked out the door. 
-Miami, for an openly tanking team, I am impressed by your continued fight and effort. The bad news is you are out of the picture for Joe Burrow yet you still are in range to grab Tua Tagovailoa.
That last bit about Tua wasn't the good news. The good news is them giving Kansas City and NFL fans a late Christmas gift! 
https://twitter.com/NFL_Memes/status/1211394717591715848
I also owe the Dolphins an apology for all the shredding. That fight and effort the team put up impressed me, and you are far more competent than a team we'll be talking about shortly. 
AFC North
Z-Baltimore: 2-2 | Part 2: 5-2  | Part 3: 9-2 | Part 4: 14-2
Pittsburgh: 1-3 | Part 2: 3-4 | Part 3: 6-5 | Part 4: 8-8
Cleveland: 2-2 | Part 2: 2-5 | Part 3: 5-6   | Part 4: 6-10
Cincinnati: 0-4  | Part 2: 0-8 | Part 3: 0-11 | Part 4: 2-14
State of the AFC North:
-Ravens folks, the moment you have been waiting for: What is Lamar Jackson?
The answer: The greatest running quarterback we may ever see (apologies to Cam Newton and Michael Vick) BUT NOT YET a true franchise quarterback. 
You can call it homerism, but until he can throw the ball like his life depends on it versus every team like Russell Wilson does nowadays, I cannot say he is. How many running QBs last more than 15 years in the NFL? RGIII isn't a franchise quarterback, and Newton is hurt right now. 
Don't get me wrong, Jackson is electrifying, but athleticism and running can only get you so far. At some point, that offense the Ravens run will be figured out, and teams will be smarter to put a spy on Lamar every single play.  
I am not impressed with under 200 yards passing versus other squads with good defenses. Lamar will win the MVP. He's VERY GOOD and closer than Baker Mayfield is to being a franchise quarterback after his step back from last year. 
Show me the arm in all situations against good and better defenses, and then we can talk. Miami and the Bungals don't count as NFL defenses. 
-If the Steelers and Mike Tomlin had beaten the Ravens, I think there would have been real consideration for him as coach of the year. He did get this squad to 8-8 with a lack of talent and numerous injuries. Quite the opposite of you-know-who. 
 -With the Browns, it always feels as if Arizona crushes my dreams every four years. 2007 was a tough matchup, 2015 they broke my spirit and I was apathetic until 2018 to a degree (long story).
And then, the collapse happened, and Kyler Murray crushed the Browns and broke my will yet again. Just like the team did when I went to the Ravens game in Week 16. 
The team fired Freddie Kitchens after one season, and John Dorsey may not be safe yet, depending on the new head coaching hire, but here's the optimist's case for this roster: You get the right hire at head coach, and you draft well again just like in 2018, having the 10th overall pick at your disposal, and you will be in the playoffs. Book it!!
All I ask is an end to this futility and for fans to not crush Baker. I can write a whole article on this, but I'll end on a positive note. The team probably gets Myles Garrett back soon. 
I'm sure this section was a disappointment to many of you, just like the Browns were this year. 
–AND OF COURSE WE'RE NOT DONE WITH THE BROWNS!! Oy vey!! The Browns parted ways with general manager John Dorsey Tuesday after not being able to agree to a restructuring of his role in the front office. 
The one name we haven't heard from the front office being let go outside of Paul DePodesta is young executive Eliot Wolf, whose father Ron was a Hall of Fame executive in Green Bay. 
With Dorsey gone, Haslam said in his press conference Thursday that they would hire the GM after the head coach. Can someone tell me if this has worked for the Browns before?
Please make the ride stop. I just want a winner for this team!!!  
-NO!! I will not let the Jets end another meme!! THE BUNGALS LIVE ON!!! 
Oh, you beat the Browns? Yeah, they were done. Not enough to kill the meme. Get a legitimate win next year, and then we can talk.
Now, take your Joe Burrow consolation prize and exit right. Apologies to my two uncles on one side of the family. There is nothing positive to say about this team right now. 
AFC South
Y-Houston: 2-2       | Part 2: 5-3 | Part 3: 7-4 | Part 4: 10-6
Tennessee: 2-2   | Part 2: 4-4 | Part 3: 6-5 | Part 4: 9-7
Indianapolis: 2-2 | Part 2: 5-2 | Part 3: 6-5 | Part 4: 7-9
Jacksonville: 2-2 | Part 2: 4-4 | Part 3: 4-7 | Part 4: 6-10
State of the AFC South: 
-Houston, congratulations! You got back to the playoffs and in a division that weakened considerably when Andrew Luck retired.
You have a good offense, and the return of J.J. Watt is a boost, but I'm just not sold on you as a Super Bowl bet this year. Let's see what the offseason brings.
-So 9-7 was the Titans goal yet again, plus a playoff berth. Hold on, what?! What did I just type?? Oh my god, they hit their win goal quota, made the playoffs and Derrick Henry took Nick Chubb's rushing title away because Freddie Kitchens didn't know any better and wouldn't run Chubb down the Bungals throats. 
No, you're not my mulligan team. But somehow you revived Ryan Tannehill, who now looks like a franchise quarterback, deploy a monster running back, employ good receivers and a pretty dang good defense to top it all off.
What bizarro world are we living in right now?! Well, congrats Titans. You proved me right and wrong at the same time. Mike Vrabel may be the coach of the year now. 
-Let's sum up the Colts season: Adam Vinetari wasn't himself, and his season was cut short. Jacoby Brissett regressed during the second half, along with other injuries, and Andrew Luck left a huge hole for the franchise to fill.
Who do you blame? As I've said before, Owner Jim Irsay, former General Manager Ryan Grigson and former head coach Chuck Pagano for ruining Andrew Luck. This narrative will NEVER go away so get used to it. 
-The mustache is back baby!! Minshew Mania lives!!!
This was the only positive for the Jaguars down the stretch. If you missed it, the NFLPA put out a scathing memo regarding the team. The memo stated the Jaguars were responsible for 25 percent of all grievances filed in the last two years and to possibly avoid (not explicitly stated) signing with the team. 
Owner Shad Khan had enough and canned executive Tom Coughlin. Coughlin implemented having players come to the facility for offseason treatment, among other things. Dante Fowler Jr. was fined over $700,000 but won it all back in a grievance case. I'll spare you all the details because it's extensive, just read the hyperlink in this paragraph if you want to know more. 
I understand the reasoning behind the policies and more that took place, but the execution just doesn't fly here. It's a shame to see how far this team has plunged from their excellent run a few years back. I just feel sorry for a few Jags fans that I know. They did retain head coach Doug Marrone. Yay??  
AFC West
Y-Kansas City: 4-0 | Part 2: 5-3 | Part 3: 7-4  | Part 4: 12-4
Denver: 0-4          | Part 2: 2-6 | Part 3: 3-8 | Part 4: 7-9
Oakland: 2-2       | Part 2: 3-4 | Part 3: 6-5  | Part 4: 7-9
LA Chargers: 2-2 | Part 2: 3-5 | Part 3: 4-7 | Part 4: 5-11
State of the AFC West:
-Chiefs, thank you for not screwing up and delivering the Patriots a home matchup on Wild Card weekend! I mean, you earned it, and I'm hoping you knock off the Ravens *cough* ratbirds *cough* in the AFC title game. Keep Mahomes in bubble wrap and do not let your weapons be destroyed by the enemy!
Also, here's a Mecole Hardman kickoff return highlight, just for fun!  
https://www.youtube.com/watch?v=JqEd2-MKamI
-How the hell did the Broncos end up second in this division?! John Elway finally got his prototype quarterback to replace Peyton Manning (for now) in Drew Lock.
Broncos fans in Mile High have got to be feeling really high right now on their chances for next year. 
-Oakland: The way you treated your fans in the last home game before moving to Vegas… Let's just roll the video of the aftermath, sans the destroyed seats. I don't know if Derek Carr stays or what. Oakland, stay strong!?
-A team with Super Bowl aspirations quickly unraveled. That is the Chargers story. 
Philip Rivers didn't do well either, seemingly hitting a wall with rumors of a potential split coming up. Just a lot of injuries and inconsistency, but Anthony Lynn should be safe. 
Let's see if the move to their new shared home with the Rams does them any favors. Seriously, go back to San Diego Dean Spanos!
---
The NFC East is so pathetic that I can actually run four articles on each team here and destroy them. However, I will stick to the normal bashing of these teams.  
My editor Brandon Lewis is the happy guy in this section as his team won't get eviscerated today. 
______________________________________________________________
NFC East
Philly: 2-2          | Part 2: 4-4 | Part 3: 5-6  | Part 4: 9-7
Dallas: 3-1        | Part 2: 4-3 | Part 3: 6-5   | Part 4: 8-8
NY Giants: 2-2    | Part 2: 2-6 | Part 3: 2-9 | Part 4: 4-12
Washington: 0-4  | Part 2: 1-7 | Part 3: 2-9 | Part 4: 3-13
State of the NFC East:
-The Eagles won their division…which was incredibly weak and inept in certain places.
The Eagles have just grinded their way through the season, losing defensive players again to poor performance or injuries. Heck, make that everyone on the Eagles being prone to injuries.
You're not advancing far. That is a fact. The one thing I'm curious about is how Carson Wentz fares in his first playoff game without Zach Ertz (probably) and definitely without Brandon Brooks. And yeah, this is Wentz's first playoff game!! 
It's almost as if sacrifices have to be made when you have one of your fans winning the BSR Madden Football Tournament. 
*Sudden Realization*

NO WONDER THE VIKINGS SUCKED LAST YEAR!!! Everyone can blame Quentin Griffin of Victory Formation for the 2018 season Minnesota had!
-It took Jerry Jones and Dallas long enough to can Jason Garrett!! Three meetings and almost a whole week of a coaching search delayed. Nothing against Garrett, but it had to be done. 
Remember when I said I was using my mulligan? Dallas, you are my mulligan team. I said I could take you seriously after that 3-1 start. I WAS WAY WRONG!! You blew up in ways only the rest of America wants to see happen (Stephen A. Smith says hi), and you lost a division for the taking to a depleted Eagles squad!!
You had so much talent and yet came up empty. I think this is appropriate. 
-I was right! I called Pat Shurmer getting canned! Seriously, he's a good offensive coordinator but not a head coach. JOHN MARA! DO NOT SCREW THIS UP BY HIRING JASON GARRETT!!
Also, Eli Manning has played his last game for the Giants. Here's a moment from his last win and another moment to annoy Patriots fans (and also continue their painful shredding for losing to Miami) just for the LOLZS!!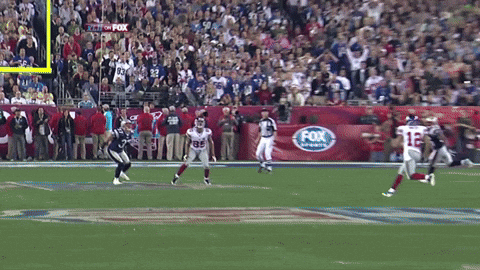 -Dan Snyder actually did something smart by not letting Dwayne Haskins go back into the team's Week 16 matchup after going down with an injury. No seriously, he intervened.
As a reward, you'll get Chase Young as your consolation prize, whom you don't deserve.
I pray for Chase's career and wish Snyder would sell the team already. 
-HOLD UP!!! Snyder fired team president Bruce Allen and has brought in former Panthers head man Ron Rivera for five years. What is happening here? Did someone send me into the bizarro world?? WHEN DID DAN SNYDER BECOME SMART!?!!?
NFC North
Y-Green Bay: 3-1 | Part 2: 7-1  | Part 3: 8-3 | Part 4: 13-3
X-Minnesota: 2-2 | Part 2: 6-2   | Part 3: 8-3 | Part 4: 10-6
Chicago: 3-1    | Part 2: 3-4 | Part 3: 5-6    | Part 4: 8-8
Detroit: 2-1-1   | Part 2: 3-3-1 | Part 3: 3-7-1 | Part 4: 3-12-1
State of the NFC North:
-Packers fans shouldn't be fooled by the record. Albeit impressive, this team is far from perfect, ending up as one of the two teams in the NFC to receive a first-round bye in a year where the conference housed three 13-win squads (sorry Saints!).
Let's see what refball and magic Aaron Rodgers and co. can pull with a first-round bye! 
-You made the playoffs Vikings, congratulations!! Now you get to face… oh dear lord the Saints!
Well, if you don't win, maybe we get an offensive fireworks show? Probably not unless Dalvin Cook plays. The storylines for this matchup already reek of potential refball or something else happening (I.E. Minnesota Miracle part two anyone?).
 -The Bears were a team with Super Bowl aspirations, and they failed. Good defense, stuck in park offense. That's the story.
I don't hate the Bears, but I am slightly let down. They have confirmed Mitchell Trubisky is their quarterback in 2020, and hope better QB play by Trubisky can elevate the squad to contender status again. 
You know, I still want to shred a Chicago team for the Cubs failure this year and the Bears disappointment. Philly fans, enjoy!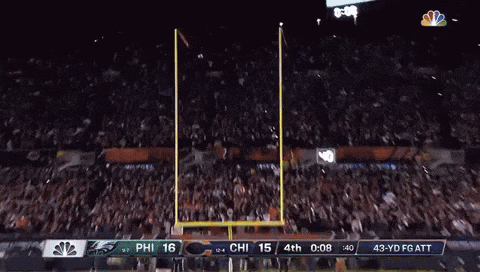 -Lions: How are you bringing back your GM and head coach after the last two years? Yes Martha Ford, Matthew Stafford got hurt. I just don't see that being your only problem (along with refball, aka the first Packers game).
Lions fans, Browns fans have your back. We feel your pain, just in a different way. 
NFC South
Y-New Orleans: 3-1 | Part 2: 7-1 | Part 3: 9-2 | Part 4: 13-3
Atlanta: 1-3            | Part 2: 1-7 | Part 3: 3-8 | Part 4: 7-9
Tampa Bay: 2-2    | Part 2: 2-5 | Part 3: 4-7 | Part 4: 7-9
Carolina: 2-2         | Part 2: 4-3 | Part 3: 5-6 | Part 4: 5-11
State of the NFC South:
-If not for Lamar, I still feel Michael Thomas should be MVP. If you want to know why, read part three (hyperlinked in the intro). 
But the good news is you made the playoffs again. Unfortunately, you didn't get the first-round bye because of tiebreakers. 
Now, who is your first-round opponent again? 
"Oh no! Someone get the voodoo dolls ready to prevent another Minnesota Miracle and refball being a thing!" ~A Saints fan, probably 
-Okay, so the Falcons didn't… fire… Dan Quinn?? What's going on here? Shouldn't heads be rolling in Atlanta right now?! 
Did Arthur Blank actually get deceived by the hot second half this team had? Quinn should have been out the door, but I guess loyalty is a thing after a couple of abysmal seasons. 
Quinn did have to surrender play calling for the defense and will be on a very short leash moving forward. You better win it all next year Dan… OR ELSE!
-Jameis Winston is the first quarterback to throw 30 touchdowns and 30 picks in one season. Impressive in its own right although Bruce Arians probably isn't happy about that.
The reason for optimism with Winston? He's the eighth quarterback to throw for 5,000 yards, joining Peyton Manning, Drew Brees (five times), Tom Brady, Matthew Stafford and a few other dudes.
Jameis Winston is now just the eighth quarterback in NFL history to throw for 5,000 yards in a single season, joining Tom Brady, Drew Brees, Matthew Stafford, Patrick Mahomes, Peyton Manning, Dan Marino and Ben Roethlisberger. Brees has done it five times.

— Scott Smith (@ScottSBucs) December 29, 2019
The likely action the Bucs take with Winston is slapping the franchise tag on him and giving him one last year to prove it. If he can even throw under 20 interceptions with those other numbers (and also not fumble the ball), the Buccaneers could be a contender. I can't believe I just said that. 
-As I already mentioned in the NFC East section, Riverboat Ron didn't make it boys. He sank with the ship and ended up swimming to new waters in the Potomac, where he will now guide a young team lead by a young Dwayne Haskins. 
This was a hellish year for the Panthers. They lost Cam Newton early, and now they have to decide what to do with their quarterback situation.
If I'm owner David Tepper, let Newton prove he still has what it takes for another year and go the opposite way of the Bill Belichick philosophy, which is cut 'em a year too early rather than a year too late. 
NFC West
Z-San Fran: 3-0   | Part 2: 7-0 | Part 3: 10-1 | Part 4: 13-3
X-Seattle: 3-1      | Part 2: 6-2 | Part 3: 9-2 | Part 4: 11-5
LA Rams: 3-1   | Part 2: 5-3 | Part 3: 6-5 | Part 4: 9-7
Arizona: 0-3-1  | Part 2: 3-4-1 | Part 3: 3-7-1 | Part 4: 5-10-1
State of the NFC West:
-Okay, the 49ers are a legit force here. Even if I'm New Orleans, I'd be scared of a rested 49ers team if they advance far enough. Everyone should be.
All I have to say is well done to that organization. They stole and rewarded Tom Brady's heir apparent, set up a great foundation and now they have a shot to return to the Super Bowl.
Crazy stuff, am I right?!?!
-Seattle: Well, that didn't last long. Josh Gordon had a big game a few weeks ago and then got indefinitely suspended AGAIN!! Lord, help that poor soul!!
The good news: BEAST MODE RETURNS!!!! And yes, I know you fell just short of getting at least one home game (just inches away!). 
It's a game of inches. pic.twitter.com/xYIeejm6Xj

— The Checkdown (@thecheckdown) December 30, 2019
But getting Marshawn Lynch back has to be a feel-good moment here for the 12th Man. 
https://twitter.com/NFLCanada/status/1211495306526748672
If you don't get past the Eagles this weekend, I'll be disappointed in you Seahawks. 
-Let's sum up the Rams in a few quick points: Jared Goff regressed, the defense regressed, Todd Gurley's powers disappeared, probably stolen by the Monstars of Looney Toons and you're in cap hell.
Oh, and you gotta pay Jalen Ramsey.
For the now-previously defending NFC champs, this is so disappointing and a wasted season. That Super Bowl window just narrowed considerably.     
-The Cardinals have some hope. Kyler Murray looks good and so do Christian Kirk and Kenyan Drake. 
You have a few pieces. Now comes the hard part: Filling in every other hole on the roster. This was probably Larry Fitzgerald's final campaign, and David Johnson, one of 2016's best running backs leaving as well. 
I always think I'm forgetting something about the Cardinals, but I think I covered everything this time.
__________________________________________________________________
 We'll be back in the Fall with 2020's Part 1… when exactly?
 *Looks at Calendar* 
Thursday, October 8? Yeah, that sounds about right, and 2020 MLB Edition Part 1 comes out in early June for the baseball folks.
I also want to thank Brandon Lewis for editing every edition of the Where Things Stand series for both MLB and the NFL this year. I couldn't have done this without him!
Until next time and Happy New Year!!!
---
Sean Fitzgerald is a member of the Black Squirrel Radio Sports Department and a Sports Coordinator. He co-hosts Pass the Mic Sports Talk. Follow him on Twitter @fitzonsportsbsr for insights and occasional livestreams.
---
Reader's opinions
---