Where Things Stand: 2020 NFL Edition Part 4-Finale
NOTE: This article is being dual posted on my Medium page. The Where Things Stand: 2020 NFL Edition Parts 1-3 are all there due to various factors during the 2020 fall semester. Here are the hyperlinks for 2020 Part 1, Part 2 and Part 3, which are less censored than what is being posted here. The 2019 Series is in my author archive here on the BSR website.
The madmen did it. The NFL actually got through a 17 week slate without ANY CANCELLATIONS, and we can deliver the Part 4 2020 finale for Where Things Stand: NFL Edition! 
I'm going to be totally frank: I thought there was going to be a hiatus, but they pushed through with… let's call it mixed results. 
However, the humor, snark and analysis machine needed to keep running, and we always deliver!
We have our playoff teams! We have coaching fires! WE HAVE THE MULLIGAN TEAM!!!
But most importantly, I finished and developed the time machine I've been working on since last year's Part 2!! Unfortunately, we have to explain some quirks of time travel. 
Remember Intern Jason (2020 Part 3 for reference)? Since he damaged the time machine and was put on the "Banned from Lab" List, we decided to send him back in time in case anything went wrong as he chases his redemption. 
Well, he's alive and in 1981! He confirmed it works from the time machine's communications center. 
The bad news? I goofed with the design. It only allows for a one way trip, so he is stuck in 1981 with no way back to 2021 unless he can re-engineer the machine itself and find the fuel… if he had the blueprints, which won't exist for another 38 years or so. 
He understands the situation and was a good sport! We'll try to get him back, but me, editor Brandon Lewis, Intern Randy and the newly hired Intern Paul need to go back to the drawing board to make a new time machine and make sure it can handle two way trips with no side effects. 
I think it might take… oh I don't know? 8 months? A year or two maybe? We're also going to need a second new intern. 
Back on topic here! With the playoffs, we at WTS HQ have the designations for those lucky 14 teams. 
Z=Best conference record, clinched division and first round bye (only the top seed gets a bye now)
Y=Clinched division 
X=Wild Card clinched
Leave some claps if you enjoyed the 2020 Edition. I will also be returning the WTS: MLB Edition if a closer to full schedule is played in 2021 on Medium. Hopefully Part 1 of 3 will be published in early June, though as COVID-19 is still hanging around, that date and my motivation to write it are subject to change. 
With that, let's close the 2020 series down by starting, as always, with the AFC East. 
________________
AFC East 
Y-Buffalo: 4-0  | Part 2: 6-2  | Part 3: 8-3  | Part 4: 13-3
Miami: 1-3    | Part 2: 4-3  | Part 3: 7-4  | Part 4: 10-6
Patriots: 2-2  | Part 2: 2-5 | Part 3: 5-6   | Part 4: 7-9
NY Jets: 0-4 | Part 2: 0-8  | Part 3: 0-11 | Part 4: 2-14
State of the AFC East
-Buffalo: The Bills did it! They have won the New England Invitational Division and made it into the playoffs again! 
Buffalo secured its first AFC East title since 1995. I wasn't even born yet! And here's the kicker: They will get a couple thousand fans in attendance for the game!
Also, talk about going for the kill against New England! Because of that decision and Stefon Diggs being a BOSS, you made my buddy Mitch Andrus very happy to not choke a third fantasy football title match away in four years and finally win The Big One. 
Bills Mafia, I salute you! Celebrate and live it up! Drink in the tears of the New England faithful!!! Just don't jump into burning tables. If we're talking regular tables, have at it! 
*See disclaimer from 2019 Part 4*
https://twitter.com/espn/status/1340674067230298113?s=20
-Miami: I'm writing up this narrative on Christmas Eve before I lose the thought. 
First, add the Dolphins to the shortlist of teams that can keep up with the Chiefs because of their defense. Patrick Mahomes took several sacks in the first half against Miami, one of them for 30 yards from local St. Benedictine product Jerome Baker, along with a couple of interceptions. 
Brian Flores is a good coach, but he shouldn't get the coach of the year award ahead of Kevin Stefanski. 
Let's take a stroll down memory lane for a moment. Remember when a worse Miami team knocked the Patriots out of a playoff bye last year? 
The upgraded version put the nail in the Patriots coffin yet again and sent them home before the postseason for the first time since Tom Brady tore his ACL in 2008 (that team went 11-5 with Matt Cassell as their quarterback but lost the tie breaker with Baltimore for the No. 6 seed in the AFC).
Well done Miami! You're kind of back! 
However, Owner Stephen Ross got what he deserved for running a mostly inept ship for years when the Bills went for the throat again to secure the No. 2 seed and snuffed the Dolphins 2020 playoff hopes in Week 17. 
-New England: The big question surrounding New England right now is if the dynasty is over, and if these Patriots are my Mulligan Team? 
The answer to your second question is no. Some other screwball team stole the Mulligan Team title away, and I know that I'll never get a chance to bestow that title on the Patriots ever again. New England was *THIS CLOSE* to earning the mulligan designation!! 
The answer to your first question?
I'm erring on the side of caution and saying maybe not and here's why. 
The defense. The Patriots were in cap hell before what amounted to their entire starting defense from 2019 opting out and also got them out of cap hell. I'm still suspicious of that. 
Plus, Belichick's team was still well coached. Imagine having guys like Patrick Chung and others back in 2021, or even having them this year. New England may have at least two more wins otherwise. 
The quarterback question will persist this offseason but even for missing the playoffs, I'm inclined to believe it COULD BE a one year fluke.
If I'm right, we're all doomed. 
If not, you're on the shortlist to get mulliganed without hesitation for 2021. I hope the latter scenario comes to fruition. 
-New York: IT IS TIME FOR AN ABSOLUTE HELL SCORCHING!!!!
No matter the record, I promised to absolutely eviscerate these fools, and they get every ounce of shredding coming to them!
The Butt Fumblers are the literal definition of failure. They ruined their own tank versus Jared Goff in Los Angeles instead of going 0-16, joining the infamous Detroit and Cleveland teams. 
You gave the No. 1 overall pick to Jacksonville because of that win! I guess Trevor Lawrence won't have to pull a Peyton Manning and return to school after all.
You are the person who tries to be smarter than everyone. 
You'll say, "Everything is fine", before throwing anyone and everyone under the bus, making them feel absolutely miserable. 
You will then try to assert yourself into every aspect of their job and can't even properly lead the team or even a SINGLE team!!
That is Adam Gase, who would have been fired earlier if not for management not having any delusions that this team was going anywhere by midseason. 
The first eliminated team and the screw ups of the NFL. Taking that title away from Cleveland is not a good thing (except from my perspective as a Cleveland fan). 
BYE FELICIA!! Don't let the door kick you on the way out! And if Sam Darnold is unsalvageable (likely case), you are to blame. 
You kept trying to destroy your Tank for Trevor Lawrence and finally managed to! The first instance your tank was saved was by the Patriots in the last edition, and you almost destroyed it again against the Raiders, who pulled out a win thanks to Gregg Williams "knowing" what was right (sarcasm) and likely trying to swipe back at Gase (maybe more rooted in fact?).
Shortly after this, Gregg Williams was canned to maintain the tank that you inevitably destroyed. You also blew it to shreds by beating Cleveland (I BLAME COVID!!). And Gase would have been fired after Week 16 if not for that upset victory over the Browns. 
Do any other of the top QB passers like Justin Fields, Trey Lance or Zach Wilson even want to deal with you schmucks?
I mean, The New York Butt Fumblers? The absolute legacy of failing and screwing everything up the last 10 years? Yeah, I don't want any part of that. 
Oh, you also took the mantle of the longest playoff drought in the league from the Browns. Hahaha!!!
Congrats on being absolute crap! It's well deserved.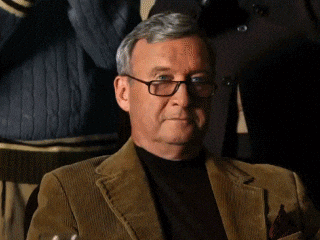 AFC North
Y-Pittsburgh: 3-0    | Part 2: 7-0    | Part 3: 11-0  | Part 4: 12-4
X-Baltimore: 3-1     | Part 2: 5-2    | Part 3: 6-5    | Part 4: 11-5
X-Cleveland: 3-1    | Part 2: 5-3     | Part 3: 8-3   | Part 4: 11-5
Cincinnati: 1-2-1 | Part 2: 2-5-1 | Part 3: 2-8-1 | Part 4: 4-11-1
State of the AFC North:
-Pittsburgh: This is how I imagined what happened with BSR sports staffer and Steelers fan Gabe Collura in the aftermath of the Washington game. It's also close to what actually happened after receiving confirmation from the man himself.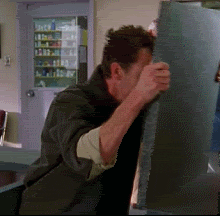 The good news is that I don't have to hurl because someone knocked the Yinzers on their asses! Three times in a row to be more precise and four of the last five. 
That three game stretch of futility had inched the door open for the Browns to swipe the division from the Steelers if the Browns had won out and Pittsburgh lost out. 
Fortunately for the Steelers, they beat the Colts, clinched the AFC North crown and were bailed out by their "talent." 
The Steelers have an old QB, their culture corrupted Juju Smith-Schuster with him dancing on team logos, and they fell hard before bouncing back at the right moment. I look forward to a Heinz Field Wild Card rematch.
I can't believe I almost got to call a mulligan on you, too. I almost called it!!
-Baltimore: The Ravens were eliminated from the division race before the Browns were!! That came in the Wednesday Week 12 game against Pittsburgh.
While they did get an easy schedule down the stretch, it took some heroics to escape the Browns on Monday Night Football with a win. The Ravens BARELY won, thanks to Justin Tucker (who will be a Hall of Famer) and Lamar Jackson. 
Screw Marcus Peters for lying and spitting on Jarvis Landry. Him and Marlon Humphrey aren't truly elite corners when they hold on every play and get away with it. 
-Cleveland: Oh my god they did it! The Browns ACTUALLY DID IT! I'm legitimately crying and hollering right now as I'm writing this. 
THE BROWNS ARE GOING TO THE PLAYOFFS!!!!!!!! HIT ME WITH THAT KOOL-AID BABY!!!!!
*GULPS DOWN ALL THE KOOL-AID*
*Fitz.exe rebooting*
WHOA!!! NOW THAT was a fun night! Let's get back to business while I continue celebrating the momentous occasion.
Before we keep going, Jim Donavan deserved to call this game. I am so happy for him.
Getting to the playoffs was the first step and now you're playing with house money. The next step will be to go farther and also aim for the division crown on a yearly basis. 
Baker Mayfield is the answer as your long-term quarterback. Terry Pluto has said in some of his past columns and on WKSU's The View from Pluto that judging Baker over the second half would be key to determining his long-term fit.
He has absolutely balled out the second half of the season. Take out the horrible weather games against the Raiders, Texans, and Eagles, he's pretty damn good compared to everyone else. 
And you want to talk about franchise quarterback play? Look no further than his four first half touchdowns against the Titans, or his great play against the Ravens, or a methodical disassembling of the Giants  or beating the Steelers! Especially beating Pittsburgh with his legs to seal the deal!
Also a quick note to Colin Cowherd: I prefer a Mazda over a Maseroti if it means a better performance at quarterback. 
Kevin Stefanski is the Coach of the Year. All other answers are now invalid. 
Damn, does this feel like what happens in Green Bay and all the other good franchises??
Ah, who cares! Hit me with more of that Kool-Aid!! 
————–
AND NOW I'M ANGRY CRYING BECAUSE KEVIN STEFANSKI, TWO ASSISTANT COACHES (PETZING AND HOWARD), JOEL BITONIO AND KHADAREL HODGE TESTED POSITIVE FOR COVID-19!!!
This… screw the NFL!! This just isn't good. I'm sorry folks but I can't contain these emotions. They need an outbreak to have any chance to play a decent game in my now drunken opinion from the Kool-Aid.
God, why do you hate Cleveland?!?!?!?!?!?!?!
Pain. Pain. Pain. Pain. Pain. Pain. Pain. Pain. Pain. Pain. Pain. Pain. Pain. Pain. Pain. Pain. Pain. Pain. Pain. Pain. Pain. Pain. Pain. Pain. Pain. Pain. Pain. Pain. Pain. Pain. Pain. Pain. Pain. Pain. Pain. Pain. Pain. Pain. Pain. Pain. Pain. Pain. Pain. Pain. Pain. Pain. Pain. Pain. Pain. Pain. Pain. Pain. Pain. Pain. Pain. Pain. Pain. Pain. Pain. Pain. Pain. Pain. Pain. Pain. Pain. Pain. Pain. Pain. Pain. Pain. Pain. Pain. Pain. Pain. Pain. Pain. Pain. Pain. Pain. Pain. Pain. Pain. Pain. Pain. Pain. Pain. Pain. Pain. Pain. Pain. Pain. Pain. Pain. Pain. Pain.
-Cincinnati: Cincinnati is bland. It's a meh narrative. They… didn't fire Zac Taylor. 
I know the Bengals top brass are very patient, but the rumors of what's been going on have me very skeptical of how long a leash Taylor will have next season. I'll let Pat McAfee explain the drama in Cincy. 
At least my two uncles on the one side of the family get Joe Burrow back next year, and I am not looking forward to those two games. We already had two close contests, and I want a little brother in the division to pick on that can also beat Pittsburgh and Baltimore. 
Welp, get ready for Burrow Comeback Szn, folks. 
AFC South
Y-Tennessee: 3-0   | Part 2: 5-2 | Part 3: 8-3   | Part 4: 11-5
X-Indianapolis: 3-1  | Part 2: 5-2 | Part 3: 7-4  | Part 4: 11-5
Houston: 0-4        | Part 2: 1-6 | Part 3: 4-7  | Part 4: 4-12
Jacksonville: 1-3  | Part 2: 1-6 | Part 3: 1-10 | Part 4: 1-15
State of the AFC South: 
-Tennessee: We at WTS are sad to see the 9-7 win quota be put to rest. It was dependable and reliable, but the Titans have moved on with a better record. 
The Titans are also back in the postseason for the second straight year and with their first division title since 2008. I'm officially old!
Derrick Henry became the 8th running back to eclipse the 2,000 rushing yard mark with a 200+ yard effort, and it almost wasn't enough to avoid overtime with the Colts pulling hard for the Texans in Week 17 to send the division Indy's way. 
Then Ryan Tannehill and A.J. Brown did THIS to put in motion the following sequence of events after the Texans tied the game with a field goal with 18 seconds left.  
I was about to leave for some errands (true story) when I came back into the house to grab water and witnessed this. I just couldn't help but chuckle. 
This team is dangerous. They have beaten the Colts, narrowly lost to Pittsburgh and have the makings of an offense that can challenge the Chiefs but can't quite hold up defensively. They even get to face Baltimore again in the playoffs!
Still, I'm interested to see how far Mike Vrabel, Ryan Tannehill and Derrick Henry can take this squad. There's potential, but I'm not sure how far they'll get this time before running out of gas. 
-Indianapolis: The Colts made the playoffs with a win over the lowly Jaguars in Week 17 after Miami was decimated by the Bills Mafia Machine. 
There was even hope that, despite Derrick Henry becoming the 8th running back to eclipse the 2,000 rushing yard mark with a 200+ yard effort, the Colts would be rooting on a Texans win potentially in overtime over the AFC runner-ups from last season. 
Unfortunately, the Texans blew their third straight game in humiliating fashion and didn't deliver Indy the division title. All of Indy says "THIS ISN'T WHAT YOU'RE SUPPOSED TO DO, HOUSTON!!"
Would you like a mulligan on that Week 1 Jaguars game? 
TOO BAD! This could have been potentially Andrew Luck under center and avoiding this mess if not for the Grigson, Pagano and Irsay trio. Now the question is how do you address the quarterback spot for next year? Philip Rivers isn't Tom Brady. 
The good news for any new quarterback (or if Rivers does return) is you found a dominant rusher in Jonathan Taylor (thank you for your late season fantasy performances!), though TY Hilton may be heading on his way out and thus possibly need to address wide receiver in the draft. 
We'll see where the Colts go with this. The O-Line should continue to be solid, and the same applies to the defense. 
-Houston: When JJ Watt blasts you after losing to the Bengals, you know something went wrong way after Hack O'Brien. 
The good news is that your suffering for this season is over.
The bad news is you're still screwed. 
Eric Bienamy should be the coach you're targeting. Also making sure to end the dysfunction in the locker room is going to be key too.
It's too bad Will Fuller got suspended for PEDs, or you might have won a few more games down the stretch. He proved himself capable when healthy and available and will likely face no shortage of suitors in free agency with only one game to go on his six game suspension.
I'm honestly unsure if he'll re-up with Houston, but you hope this is a blip on the radar with Fuller and not a trend. 
You know what, I forgot something. The Texans would have had the third overall pick…
If they hadn't traded it to Miami for Laremy Tunsil. Yeah, I guess this is hell for you guys and your entire city. I blame the Astros for this!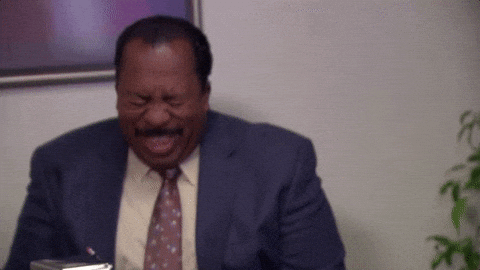 -Jacksonville: Wow. You're getting Trevor Lawrence.
WOW! YOU'RE GETTING TREVOR LAWRENCE!!!! 
I mean, you won the opener and lost 15 straight after that to achieve this. That's impressive, and then there's the Butt Fumblers winning two in a row to seal the deal on Lawrence to Jacksonville. 
No seriously, I'm kind of happy for Jacksonville. Delete the Butt Fumblers!!!
The future is now bright after stripping down the once-vaunted "Sacksonville" defense. Trevor Lawrence, James Robinson, Lavinska Shenault Jr., D.J. Chark, among others? 
Now that you get to take Lawrence at No. 1 in the draft, and you've canned Doug Marrone, you need to draft O-Line help with the pick you got from Los Angeles and protect him with your lives. Also, rebuilding part of the defense through free agency and the draft is a priority, too. 
There have been rumors with ex-Ohio State coach Urban Meyer making the jump to the pros with the Jags, but he's reportedly asking for a lot of money and said reports were news to Owner Shad Khan. 
Personally, I don't think Meyer would make the jump given the stress it would put on him, including a brain cyst that has been problematic for Meyer, and retiring after the 2019 Rose Bowl. Health problems also were a main contributor to his departure from Florida. 
There's also Meyer's promise when he took the OSU job to spend more time with his family, and I personally don't believe Shelly Meyer would let Urban take another coaching job in college or at the NFL level that easily!
Don't screw this up Khan! You will finally get your Golden Goose, and he needs the best environment to succeed. 
AFC West
Z-Kansas City: 4-0  | Part 2: 7-1 | Part 3: 10-1 | Part 4: 14-2
Las Vegas: 2-2    | Part 2: 4-3 | Part 3: 6-5     | Part 4: 8-8
LA Chargers: 1-3 | Part 2: 2-5 | Part 3: 3-8    | Part 4: 7-9
Denver: 1-3         | Part 2: 3-4 | Part 3: 4-7     | Part 4: 5-11
State of the AFC West:
-Kansas City: What marvels have Patrick Mahomes, and the defending champions pulled off since last time? And by marvels, I mean incredible plays that broke the spirit of their rivals.
Well, Tyreek Hill was certainly broken by two negated touchdowns, one that people didn't see he caught until it was too late and one negated by a penalty against Denver. 
Also, Mecole Hardman had another kick return for a touchdown during a Part 4 edition. Let's put this one up just for funsies. 
https://www.youtube.com/watch?v=BUeqGI-JBd
The Chiefs are likely returning to the Super Bowl. This is not a fact, but a very good guess. There's really only two ways to beat this team:
A) You beat them with your offense
B) They beat themselves
Option B isn't really that likely so good luck to whoever gets them in the divisional round. You'll need it.
I really don't need to say anything else. 
-Las Vegas: I so wanted to mulligan you. You aren't our ~special~ royal screw-up. 
Yet, you are still a royal screw up. 
Barely escaping with a win over the Butt Fumblers helped you in avoiding the mulligan designation, mainly due to the fact Darren Waller is Josh Gordon if Gordon ever got his act together. 
Then, the Raiders got their teeth knocked in by the Colts, and the deathblow to their postseason hopes occurred in overtime against the Chargers in what was the Bolts first divisional win since 2018.
Oh wait, they still had hope in Week 16?! Then the Raiders pissed off all of Cleveland by losing to the Dolphins on a last second field goal and making the Browns faithful sweat out the potential of missing the postseason with at least 10 wins. 
Instead, Miami was that unlucky 10 win team left out of the postseason.  
Jon Gruden should be fired, but it won't happen. He still has seven years and $70 million left on his 10 year, $100 million contract. I understand not going for the touchdown and getting Atlanta'd, but you left no time on the clock after Jason Sanders nailed his field goal to come back and win it.
Be happy that you didn't receive the mulligan designation. It just puts you on the immediate 2021 shortlist with the Patriots. 
Still, you blew it. 
-LA Chargers: The suffering is over for Chargers fans. You closed out the campaign with a few wins, and a potential franchise quarterback solution with Justin Herbert. There is hope.
The same cannot be said for Anthony Lynn, who was let go on Monday. After his team squandered several close games and blew leads like Atlanta, those wins they let slip from their grasp could have placed LA in the playoffs. It was so bad that the memer community dubbed the Bolts-Atlanta game as "The Choke Bowl."
Injuries bite, but the talent is there. Shot in the dark suggestion, but perhaps Jim Caldwell or Brian Daboll would be good candidates for the job. 
Still, a 7-9 finish and finally having a damn good quarterback from Oregon has me pegging you as early favorites to snag a Wild Card next season. 
-Denver: Drew Lock has had some moments where he's been astounding. 
There are also moments where what he does is dumbfounding. 
Look, the Broncos just need to improve. This team got hammered by injuries (Von Miller, Cortland Sutton, etc.) and basically sold its soul for that one Super Bowl ring with Peyton Manning. 
What does Denver do from here on out? Will Von Miller be back or is he gone? Is Lock really the answer or is there an upgrade? 
I'm not advocating for John Elway to dump Lock, but there needs to be some serious soul searching at Mile High. 
Oh, John Elway won't be the GM, but he will still hold a high level role with the team. I guess it's in someone else's hands now. 
—–
Wait… you're keeping… Vic Fangio? 
This is not going to end well, is it? Well, I hope you've said your peace. This may very well come back to haunt you. 
However, I like to be proven wrong at times, so try and do it!
————-
This division: The hated and horrible NFC East was able to send one representative to the playoffs. Unfortunately, my editor, BSR General Manager and Residence Philly fan Brandon Lewis, shall finally know pain. You'll see why I used Philly in a moment.  
 ————-
NFC East
Y-Washington: 1-3 | Part 2: 2-5  | Part 3: 4-7 | Part 4: 7-9
NY Giants: 0-4   | Part 2: 1-7  | Part 3: 4-7 | Part 4: 6-10
Dallas: 1-3        | Part 2: 2-6  | Part 3: 3-8 | Part 4: 6-10
Philly: 1-2-1       | Part 2: 3-4-1 | Part 3: 3-7-1 | Part 4: 4-11-1
State of the NFC East:
-Washington: I think it's the safest bet in the NFL that Alex Smith ends up as the comeback player of the year, regardless of Washington's postseason fate. Their defense could maybe give Tom Brady some trouble. 
What's not a safe bet is what happened to your 2019 first-round quarterback in Dwayne Haskins and his job status. He was fined for violating COVID protocol for the second time this year, yet was still starting given that Smith was dealing with an injury.
Then, following their Week 16 loss to the Panthers, they cut Haskins. It's a real fall from grace for the former No. 15 overall pick. 
It's not even funny, but rather sad. Haskins has seemingly been enabled prior to the NFL, and now he's out of a job. 
Folks wondered if he could have even fetched a seventh-round pick in a trade at the deadline, but that's not most concerning right now. 
Haskins needs help. Whether it's an Urban Meyer or a guy like Cris Carter, he needs a mentor to get him on the right track again.  
-NY Giants: We can joke all about the Sunday Night Football "Browns of Years Past" debacle with Colt McCoy, Freddie Kitchens and company. 
I really don't care about this team. I still think they need to focus on a different signal caller, but they'll likely use the excuse of COVID and losing Saquon Barkely early to justify giving Daniel Jones another shot.
Look, I like the guy, and he doesn't deserve most of the hate he gets, especially from me. I rip on him because I have this sinking feeling that he reminds me of some former Browns quarterbacks (not necessarily McCoy) and don't believe he's what's needed for the Giants franchise to become relevant again. 
If I'm wrong, good for Jones. It's happened before, and it can be done again. 
It's too bad that Philly tanked and didn't compete all the way to the end to at least leave no doubt if Washington still won on Sunday Night.
What's that? Big Blue retained Dave Gettleman? 
They deserved to miss the playoffs then. He needed to go, and they didn't kick his ass out the door. Be glad I decided not to eviscerate you, like I had initially promised to do. 
-Dallas: You're retaining Mike McCarthy. I called it with Jerry Jones being too loyal. 
McCarthy isn't going anywhere right now, but his seat should be scorching hot for any rational person. Unfortunately, Dallas fans may want to start wrapping their heads around Jason Garrett actually being a better coach than McCarthy. 
How 'bout them Cowboys? Even can't win a game that could have put them in the playoffs in Week 17.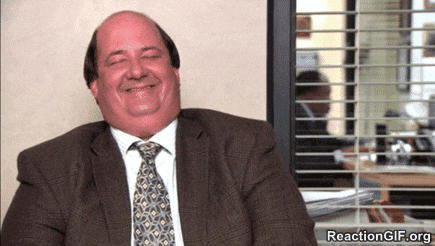 -Philadelphia: WE HAVE A QB CONTROVERSY IN PHILLY WITH CARSON WENTZ BENCHED FOR JALEN HURTS!
Well, not really a controversy anymore. Hurts is likely the new long-term answer in Philly.
Brandon and all Eagles fans: The Fleagles meme was so close to coming to fruition last year. Now I finally get to use it. 
The Eagles are dead! Long live the Fleagles!! 
You screwed up by not taking Justin Jefferson over Jalen Raegor! That was a big mistake!!
The Fleagles have hit rock bottom, with WENTZ as the league's most expensive back-up! 
Oh dear lord, what a fall from grace after winning the Super Bowl! To top it all off, the coup de grace is your impending salary cap hell. 
Tell me, how many picks are you willing to give the Colts to get Frank Reich back? That's the only hire that will make sense this cycle outside of Eric Bienamy. I do not think Robert Saleh will be able to fix Wentz. Otherwise, he'd be a solid choice here. 
Oh, Wentz is reportedly going to force his way out of Philly. His relationship with Pederson is "beyond repair."
And the Fleagles will keep Doug Pederson… Okay Brandon, I hope your optimism in Pederson is well placed and doesn't end up biting you in a calendar year or less. 
Wait, wait, wait!!!! WE HAD INTENTIONAL TANKING IN WEEK 17 BY THE FLEAGLES ON SUNDAY NIGHT FOOTBALL!! They pulled Hurts in a game they had a chance to win to instead improve their draft positioning and screw over the Giants.
It's so blatant that anyone can see it. I've seen several Fleagles fans being fine with it.
Miles Sanders and several other players who may or may not have known (some didn't know) weren't happy about it. 
Is this what the world has come to? 
Okay, Fleagles. Be that way. It was disgraceful to purposely tank like that, and I hope you receive some sort of punishment for such an egregious transgression.
NFC North
Z-Green Bay: 4-0  | Part 2: 5-2  | Part 3: 8-3 | Part 4: 13-3
X-Chicago: 3-1      | Part 2: 5-3  | Part 3: 5-6 | Part 4: 8-8
Minnesota: 1-3  | Part 2: 2-5 | Part 3: 5-6 | Part 4: 7-9
Detroit: 1-3        | Part 2: 3-4 | Part 3: 4-7 | Part 4: 5-11
State of the NFC North:
-Green Bay: Okay, I've got nothing snarky for the Packers here. 
They've been a great team the majority of the year, and a pissed off Aaron Rodgers has led the charge after the team selected potential heir apparent Jordan Love without getting receiver help. 
Green Bay is a scary playoff opponent who won't be running into last year's brick wall that was the San Francisco 49ers defense. 
My buddy Mitch Andrus (mentioned above) and BSR's Residence Packers fan Alex Wilcox are praying for a Lombardi Trophy to come back to Green Bay this year. 
-Chicago: Okay what the hell is going on here? How did the Bears quickly fix Mitch Trubisky? Several games of 30-plus points on offense and more play action have resulted in a miracle rebound for the signal caller. 
And you… made the playoffs… By losing to the Packers? And you're 8-8…
I don't know how I feel about the fact that these damn super frauds are making the postseason. 
Intern Randy: Whip up more of that Kool-Aid!! Bears fans are going to need it for their date against the Saints. 
-Minnesota: I'm just going to say I told you so to one of my sports coordinators, Quentin Griffin of BSR's Victory Formation. I even told all of you that The Vikings are the inverse version of the San Francisco Giants even-odd year complex, and I'll call it a day there. 
They'll be back in the postseason next year since they'll be playing a third-place schedule, and it'll be an odd year on the calendar. 
Oh, and congratulations for capitalizing on the Fleagle's mistake and taking Justin Jefferson. He's going to be a truly special talent. 
-Detroit: Okay, so here's the checklist of what's continued to go wrong for the Lions.
–They fired their special teams coordinator for going rogue.
-They had an interim head coach when the interim had to stay home due to COVID-19 protocol. A very bad loss to Tampa Bay ensued. 
-And you might be heading for a full rebuild. That means trading or releasing Matthew Stafford.  
Yeah, good luck either way. I'm not sure who put a curse on you, but may I suggest finding out what you need to do in order to lift it?
Well, at least Matt Prater gave the entire city free beer to cap off the 2020 campaign.
NFC South
Y-New Orleans: 2-2  | Part 2: 5-2 | Part 3: 9-2 | Part 4: 12-4
X-Tampa Bay: 3-1     | Part 2: 6-2 | Part 3: 7-5 | Part 4: 11-5
Carolina: 2-2         | Part 2: 3-5 | Part 3: 4-8 | Part 4: 5-11
Atlanta: 0-4           | Part 2: 2-6 | Part 3: 4-7 | Part 4: 4-12
State of the NFC South:
-New Orleans: Okay so what happened to Drew Brees, Taysom Hill and the Saints? 
Well, they were the first team to clinch a postseason bid, just hours before the Chiefs.
New Orleans is going all-in, trying to deliver a final championship with Drew Brees. They are in salary cap hell in 2021, and my best guess is this is probably it for Brees, from the numerous rumors and reports throughout the past few years. 
Oh, I almost forgot Alvin Kamara's special six rushing touchdown Christmas Day performance tied a record for rushing touchdowns in a game by one player. 
Kamara then was parked on the COVID-19 list with a positive test, along with the whole running back room ahead of the final week's game. Mark the no running back's spot down on your 2020 bingo cards.  
But before I say anything else, let's talk about Kamara's cleats he wore for that six touchdown game. They were Christmas themed, and he knew the NFL would likely fine him and send the money to the "Roger Goodell pension fund." 
Well, they fined him $5,000, and he matched that money to send to charity. And honestly, why? I love that he donated to charity, but the NFL really had to fine Kamara for THAT!?!? 
I know they are trying their best to impersonate the New York Yankees in terms of their on-field appearance. Much like the Yankees no-facial hair rule, the dress code rule for A CHRISTMAS DAY GAME SET OF CLEATS IS RIDICULOUS!!!!
I'm done with my rant now. 
Intern Paul: Queue up the Kamara highlight reel!!
Also pictured here: A man who by catching a ball earned $500,000. That would be Emmanuel Sanders. 
-Tampa Bay: The Bucs made the playoffs for the first time since 2007. It's a nice moment, but I have had a hard time getting a read on this team all year. Maybe it's because Tom Brady is their quarterback. 
I was able to correctly prognosticate that Tampa would make the playoffs with no further comment on their postseason fate earlier this season. I'll stick to the no comment part on their final outcome. 
Oh wait, they're getting Washington in the first round? Maybe we could pencil Brady and the Bucs into the divisional round with a few bruises. 
Still, that call in the Atlanta game Week 15 on the first down was sketchy. Let's get a breakdown video on this.
Unfortunately for you, in the pursuit to get that No. 5 seed, Mike Evans ended up getting hurt after making NFL history with seven 1,000 yards campaigns to open up an NFL career. There is good news on that front. 
Still, they have Brady, Gronk, Brate, Howard, Godwin, AB, RoJo, Fournette, Scotty Miller and a few other pieces if Evans can't play. If you're the GOAT, you won't make an excuse of missing Evans if you don't make it to or win the Super Bowl. 
-Carolina: David Tepper and the Panthers, you guys may not be the Mulligan Team, but I owe you an apology. Here's the excerpt from Part 1 as to why I owe Carolina an apology. 
"I know you're 2–2, but Tepper, my man. You know what you've done, right? You've given an extended reign to the Patriots dynasty! I said to go opposite of the Belichick player philosophy!!
No matter how big Christian McCaffery's extension is (he's injured now, if you didn't know), it's not big enough to make us forget how everyone outside of Boston wanted to see Patriots fans suffer!"
Yeah, that take backfired, and Tepper may have made the right call. Therefore, I am sorry for my hasty judgement and offer my repentance. 
This isn't exactly a mulligan, but I have to admit where I screwed up. 
Matt Rhule is running a good ship. Let's see if we still have him around in 2022 and able to be coaching a playoff-caliber squad around that time. 
–Atlanta: Okay we're changing the meme slightly. We're going from the "Fall Down Falcons" to the "Fall Down Cons." I think it fits perfectly. 
You did fight to the bitter end, unlike Houston. Yet, you continually choked game after game that it basically would be too hard to watch for even the most die-hard fan. 
Now, with that obligatory video out of the way, onto the remaining analysis. 
This defense for the Fall Down Cons is legitimate. Holding the Chiefs to 17 points is an astonishing feat. Not only that, but the defense is actually there. It only took firing Dan Quinn to get the real Atlanta defense to stand up. 
Unfortunately, Younghoe Koo imploded with a chance to send that Chiefs game into overtime. 
I'm not saying that interim coach Raheem Morris deserves this job, but they need to try and keep him around to help with the defense if possible. 
NFC West
Y-Seattle: 4-0   | Part 2: 6-1    | Part 3: 8-3 | Part 4: 12-4
X-LA Rams: 3-1  | Part 2: 5-3  | Part 3: 7-4 | Part 4: 10-6
Arizona: 2-2    | Part 2: 5-2  | Part 3: 6-5 | Part 4: 8-8
San Fran: 2-2  | Part 2: 4-4  | Part 3: 5-6 | Part 4: 6-10
State of the NFC West:
-Seattle: The Division of Death went the way of Seattle this year. This was their first divisional crown since 2016. 
Speaking of crowns, that MVP crown likely isn't going to be Russell Wilson's, but he should finally earn some MVP votes for the first time ever. If he doesn't earn even one vote, Seahawk Nation will likely start a war against the pundits. 
Now, if the Seahawks can tighten up their defense to resemble the Legion of Boom for a few weeks, they might have a shot of advancing deep this year. Don't let the early season defensive efforts come back in the postseason. Wilson can only carry so much of the load. 
-LA Rams: ~CONGRATULATIONS LA SUPER FRAUDS! YOU ARE THE MULLIGAN TEAM FOR LETTING THE BUTT FUMBLERS BEAT YOU AT YOUR OWN DAMN STADIUM AND NEARLY SHUT OUT THE ENTIRE FIRST HALF!~
That title was supposed to be reserved for only one team of New England or Las Vegas, but oh boy, you screwed the pooch!! 
You are Super Frauds. You let an 0-13 team improve to 1-13 and screwed their tank. 
I said that you were back during Part 1! Not after that disaster of a game!! YOU EVEN FAILED THE 11-5 ULTIMATUM!!
It doesn't even matter that you got into the playoffs, as you will set the precedent for playoff teams being bestowed the Mulligan Team designation. It's a swift exit against the Seahawks who will eat John Wolford alive. 
You have no idea how angry I am for not being able to bestow this on one of the other teams! Hail to the LA Super Frauds!! The 2020 Mulligan Team!!!
-Arizona: Brandon, you do realize that 13-3 was a pipe dream for this squad right? 
The DeAndre Hopkins Hail Mary grab versus the Bills prevented a five game losing streak. This squad is talented, but nowhere near a Super Bowl contender this year. 
Also, anyone who doubts Hopkins and his practice habits should stand down immediately. 
However, you missed the playoffs with the LA Super Frauds missing Jared Goff. Unbelievable.
And sure, Kyler Murray got hurt! But that's still inexcusable for a guy who never had an NFL start before beating you on the other sideline. Not only that, you were 5-2 at the halfway point only to go 3-6 the remainder of the way. 
Kliff Kingsbury let a golden opportunity slip through his fingers this year with an overall weak NFC that has an 8-8 Bears team slipping into the No. 7 seed. 
My message to Kingsbury: Get a fully-fledged defense and sharpen up your discipline to avoid another collapse in year three. You'll be on a short leash and any catastrophic start will lead to your firing, and me quoting this section at some point in the 2021 Edition. 
-San Francisco: And we saved, well not necessarily the best this year, for last. You get what I was going for.
Look, the 49ers have been living and playing in Arizona since Santa Clara restricted contact sports. It's a weird year and a very weird situation. 
The 49ers should be back to contender status in 2021 as long as everyone is healthy. The curse of MetLife Stadium went after them with a vengeance this year. 
It doesn't help that you resided in this year's Division of Death either. That designation likely shifts to the AFC North next year. 
Good luck next year, fellas.
______________________________________________________________________________________________________
That's it for 2020's WTS: NFL Edition. 
If we are to assume we are out of the world that is COVID-19, I expect WTS: 2021 NFL Edition Part 1 to go up on my Medium Page around Thursday, October 7, 2021, which I assume will be the Thursday of the first Week 5 game, when most editions get posted. 
A big thank you once again to Brandon Lewis, who helps make this series possible with his great editing!
We may return in June or (depending on the MLB schedule) later this summer with WTS: 2021 MLB Edition Part 1 on Medium. I just couldn't have written it based on so little information this year. I already know that THAT series is going to be a roller coaster after a year off from writing it. I will not promise to write it if there's less than 100 games. 
Until then, follow my Medium Page for more content coming out down the line and keep an eye out in the meantime for more content via Black Squirrel Radio. 
______________________________________________________________________________________________________
Sean Fitzgerald is the sports director of the Black Squirrel Radio Sports Department. He co-hosts Pass the Mic Sports Talk. Follow him on Twitter @fitzonsportsbsr for insights and occasional livestreams, as well as here on medium.com.
---
Reader's opinions
---